Never a dull moment
Apologies for the recent lack of activity, but it's been a crazy ride the last week. Since my doctoral defense I've been traveling, and yesterday my sister in St. Louis decided that my Christmas gift should be a shiny new nephew: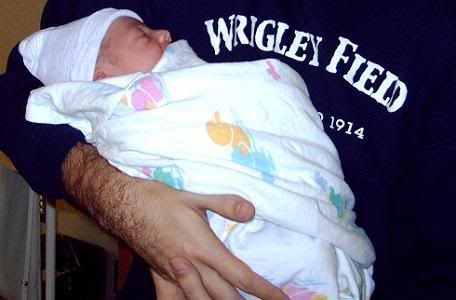 You can probably guess who that is in the
Wrigley Field
sweatshirt. I made it to town in time for the new arrival, and both he and his mommy are doing fine.
Probably be a few more days until things settle down. Hope you're all having a nice holiday season.