C&T's favorite music of 2007
It's that time of year again, and I thought it might be fun to add to the flurry of year-end lists cluttering the Internet. It's been a good year for music, even if I've had to pay a little less attention the past couple months because of my work schedule. You won't find some records here that show up other places, and there might be a surprise or two. Maybe not. Away we go...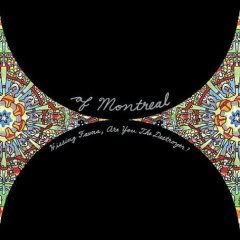 1.
Of Montreal,
Hissing Fauna Are You the Destroyer?
Without a doubt, my record of the year. Kevin Barnes and company delivered this gem in January, and from the day I got my mitts on a copy it rarely left the rotation. The record I drove to, the record I ran to, the record I listened to while staring out coffee shop windows. There is no song I listened to more this year than "Bunny Ain't No Kind of Rider," which is amazing considering its repeated use of the word "faggy" made me cringe for months. A record that would be career-defining for many bands, but I'm guessing Of Montreal still have some tricks up their sleeves.
Of Montreal - Heimdalsgate Like a Promethean Curse
2.
The Builders and the Butchers,
The Builders and The Butchers
This criminally overlooked release from Portland's gothic/punk/Americana outfit won me over from the start, and I've been singing its praises since. It baffles me that with all the fluff that attracts attention, this wonderful record has remained under the radar. Ryan Sollee brings passionate vocals and dark lyrics, backed by creaky and raucous accompaniment. Another album with staying power to spare.
The Builders and The Butchers - Black Dresses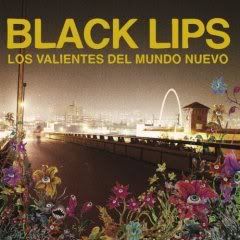 3.
Black Lips,
Los Valientes del Mundo Nuevo
Like many Atlanta-area music enthusiasts, I really enjoy some live Black Lips. I have to say, however, that I've always been disappointed with their studio efforts. The sloppy and muddy production, which I'm sure is intentional, has always turned me off. Perhaps it's no coincidence that their lone album that I've ever adored is a live recording --
Los Valientes del Mundo Nuevo
captures the band in its element, rocking out to songs like "Not a Problem" and "Buried Alive." It's still sloppy and lo-fi, but there's
heart
there that I've always found lacking in their studio material.
Black Lips - Not a Problem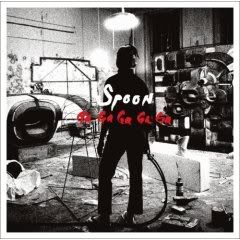 4.
Spoon,
Ga Ga Ga Ga Ga
It's a bit difficult to resist comparing Spoon's
Ga Ga Ga Ga Ga
to its great predecessors, but let's consider this album for what it is -- perhaps the "indie rock" record of the year most packed with memorable and outstanding pop songs. With probably one exception ("The Ghost of You Lingers"), just about every song here is an anthem
begging
the listener to sing along with Britt Daniel. It's little wonder some of the tracks have found their way into ads and the background of network television shows. Few records in 2007 were this fun from start to finish.
Spoon - The Underdog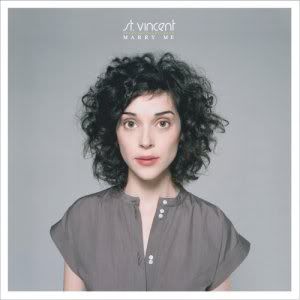 5.
St. Vincent,
Marry Me
Annie Clark of St. Vincent managed to pull off something in 2007 that is all too rare, in my humble opinion -- rode a wave of pre-release hype and actually delivered a damn fine record. Innovative and genre-hopping, St. Vincent's
Marry Me
dropped in July and ears perked all over. The indie, rock, jazz, and electronic elements mesh wonderfully, and Clark's charm puts it over the top. The presence of a couple songs that also appeared on her earlier EP took a bit away from the album for me, but taken as a whole
Marry Me
stood out as terrific and unique in a year loaded with quality releases.
St. Vincent - Now Now
6.
Beirut,
The Flying Club Cup
Whatever niche Zach Condon carved out for himself with his previous releases,
The Flying Club Cup
was a strong statement that the young artist isn't going anywhere. This record expands the sonic palette found on
Gulag Orkestar
, improves the production, and sees Condon demonstrate that his craft is only getting better. The Balkan and Gypsy influences are still predominant, but experimentation abounds and the quieter moments with ukulele leads really accentuate Condon's unique and gorgeous voice. This record and a cup of coffee make for a great lazy afternoon.
Beirut - In the Mausoleum
7.
Laura Veirs,
Saltbreakers
In a year when not many traditional singer-songwriter types kept my attention, Laura Veirs did the job. While I'm sure it helps that I'm smitten with her whole aesthetic,
Saltbreakers
was a sweet and welcome treat. Veirs again relies on natural phenomena for inspiration as she has on other recent albums, but there seems to be more "oomph" this time around. "Don't Lose Yourself" is punctuated with electronic beats that demand physical response, while songs like "Black Butterfly" and "To the Country" are just lovely.
Laura Veirs - Don't Lose Yourself
8.
Jens Lekman,
Night Falls Over Kortedala
Like the best, most charismatic lounge singer
ever
, Swedish import Jens Lekman is crooner, humorist, and a first-rate entertainer.
Night Falls Over Kortedala
is a record that I doubt any other current artist short of Stephen Merritt could have pulled off. Lekman does it, however, without the first hint of bitter sarcasm; it's as if he's smirking and passing knowing glances to his audience while delivering understated punchlines or commentary on life's little moments. Clever, witty pop all around.
Jens Lekman - The Opposite of Hallelujah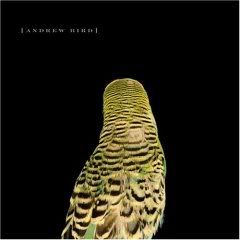 9.
Andrew Bird,
Armchair Apocrypha
Probably the closest thing to a "grower" in my top albums for the year, Andrew Bird's latest didn't win me over at first. A few songs did, sure, but I think I was expecting something different after his terrific
The Mysterious Production of Eggs
.
With time and repeated listens, however, came further appreciation of this very good record. Bird again delivers his characteristically dark and sometimes sarcastic lyrics, and his well-known violin skill is supported more than in the past by Bird himself on guitar. This is Bird developing in a positive direction even after several releases, and we're fortunate to be able to listen in.
Andrew Bird - Heretics
10.
The Shaky Hands,
The Shaky Hands
In a year that saw them tour with The Shins and reach some level of indie prominence, Portland's Shaky Hands also released one heck of a record. Their self-titled release is loaded with unique pop, full of terrific melodies and creative use of instruments and sounds. The voice of Nick Delffs quivers
juuuuust
right, and touches like (faux?) whale songs and whistling are nice.
The Shaky Hands - The Sleepless
Rookies of the year
:
Beat the Devil
Beat the Devil - Plea Bargain
Black Kids
Black Kids - I'm Not Gonna Teach Your Boyfriend How to Dance With You
Favorite live shows of the year
:
The Decemberists 6-17-2007 at Bonnaroo
Daniel Johnston 8-11-2007 at 40 Watt, Athens Popfest
St. Vincent 7-11-2007 at The EARL
That should do it for now. Feel free to rant and rave in the comments if I've omitted your favorites. Here's hoping for a good 2008!