Around the horn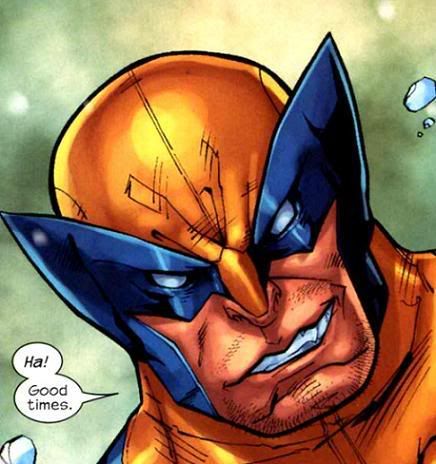 From

Marvel Adventures: The Avengers

#24

Best news all day --
Robot 6 says
that the
Watchmen
lawsuit is settled according to
The Hollywood Reporter
. Woo!
For the
Star Wars
fans: the
Han Solo-in-carbonite desk
and
Yoda guitar
.
Ohmpark has info
on the Scion Rock Fest coming to Atlanta on February 28. The bill features Mastodon, Boris, Harvey Milk, and much more. Not my thing, but maybe it's yours.
Pitchfork has
a new track from M. Ward featuring She & Him bandmate Zooey Deschanel.
Ryan Adams is (supposedly) quitting music, and Pitchfork
has the scoop
.
Ryan Adams - Oh, My Sweet Carolina
[live 5-11-2005]
Ryan Adams - Winding Wheel
[2-15-2006]
Paste notes
that Gentleman Jesse and Paul Collins begin a 10-date tour this month. It opens at The EARL in Atlanta on January 24.
Gentleman Jesse - You Don't Have To (If You Don't Want To)
Brooklyn Vegan
has tour dates
for Phosphorescent's upcoming tour, including a March 25 stop at Atlanta's Drunken Unicorn with Deer Tick.
Phosphorescent - I Am a Full Grown Man (I Will Lay in the Grass All Day)
Phosphorescent - Joe Tex, These Taming Blues
Phosphorescent - A Picture of Our Torn Up Praise
Deer Tick - Art Isn't Real (City of Sin)
Deer Tick - Diamond Rings
Casper & the Cookies have new tour dates, and they're available
at Optical Atlas
. They play the Caledonia Lounge in Athens on January 30.
Casper & the Cookies - You Love Me
Casper & the Cookies - Little King
The Yellow Stereo has
a new interview
with The Pains of Being Pure At Heart.
The Pains of Being Pure At Heart - Come Saturday
[at Mediafire]