New Black Lips song - "Short Fuse"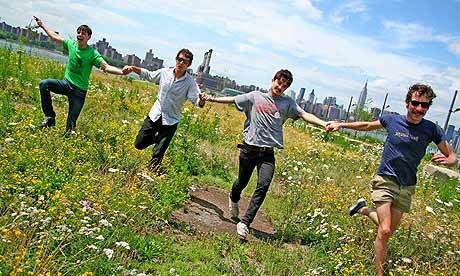 I didn't cover the
Black Lips
' recent
antics in India
, but I am glad to see that Vice has revealed new music from the Atlanta band. "Short Fuse" is the second song to emerge from the forthcoming
200 Million Thousand
(due February 24) and I like it a lot. They're not breaking much new ground here, but it's a rockin' track with punk vocals and a psychedelic edge.
Black Lips - Short Fuse
Since they fled India the band has reportedly been recording with
King Khan
, with the goal of releasing a joint album under the name The Defenders. They promise great things, and with those bands working together I expect they will deliver.
Note that the band's video contest for "Starting Over"
discussed here recently
is still going on.