Free Sub Pop 2009 Sampler at Amazon, too...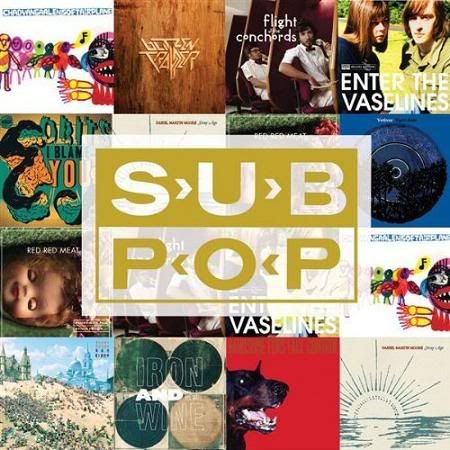 The hits just keep on coming today. In addition to the Anti- sampler discussed in my prior post, Amazon also has a free
Sub Pop 2009 Sampler
available to download. The tracks:
01. Flight of the Conchords - Hurt Feelings
02. Vetiver - Everyday
03. Handsome Furs - I'm Confused
04. Obits - Pine On
05. Red Red Meat - Gauze
06. Vaselines - Son of a Gun
07. Blitzen Trapper - Furr
08. Fleet Foxes - Mykonos
09. Iron & Wine - Belated Promise Ring
10. Daniel Martin Moore - Stray Age
11. Chad Vangaalen - Willow Tree
Visit
Sub Pop Records
to learn more about these artists.
I'm curious whether The Shins would have been included if they hadn't just
split with the label
.