Zorro: Lessons for a young Bruce Wayne
DC lore tells us that young Bruce Wayne's parents were murdered after a showing of The Mark of Zorro, and that the title character partly inspired Wayne's vigilantism. It's easy to see what Wayne admired about Zorro. He's ruthless, efficient, and hilarious.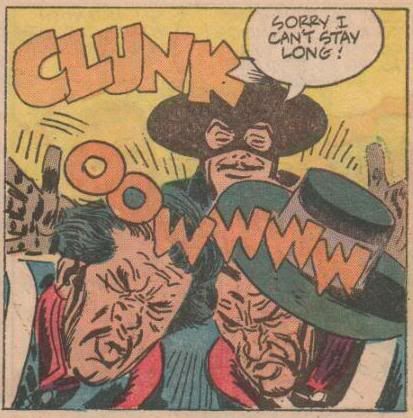 From
Zorro
#7 (September 1967) by Gold Key, with art by the great Alex Toth. Available at archive.org.