Off to Chicago / ATL weekend preview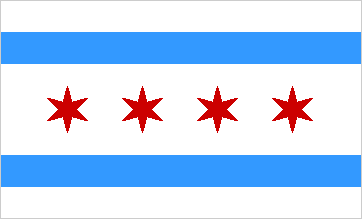 I'm off to Chicago for the weekend, and won't be posting again until Sunday night. I'll be sure to tell the Windy City that you all said hello.
Those of you in town, note that Nashville-based indie folkster
Stone Jack Jones
is playing a free in-store at
Criminal Records
on Thursday (6pm). He's also playing Thursday night at
10 High
. I couldn't find anything to download, but there are some streaming tracks
here
. Check him out on
MySpace
.
Here's some of what's going on in ATL this weekend (abridged version):
Fri
4/21 Cinemechanica @ Drunken Unicorn
4/21 Untied States @ Lenny's
4/21 Captured! by Robots @ The EARL
4/21 Cat Autopsy Expo, Ocha La Rocha @ CJ's Landing
4/21 Bain Mattox @ Smith's Olde Bar
4/21 The Californias @ Tasty World (Athens)
4/21 Will Hoge @ 40 Watt (Athens)
4/21 Summer Hymns @ Flicker (Athens)
Sat
4/22 WRAS fundraiser @ Eyedrum w/ The Brunettes, DQE, Extruders, Cinemechanica, others
4/22 Mulletfest @ The EARL w/ Anna Kramer, others
4/22 A Fir-Ju Well, Deerhunter @ Lenny's
4/22 Chuck Carrier @ Eddie's Attic (Decatur)
4/22 Aviator, others @ Tasty World (Athens)
4/22 Phosphorescent, Drakkar Sauna @ Caledonia Lounge (Athens)
Sun
4/23 Drakkar Sauna @ New Street Gallery (Decatur)
4/23 Rainer Maria @ Eyedrum
4/23 Lucero @ The EARL
Also, don't forget (Chicago's own) Fruit Bats are at Drunken Unicorn on Monday night.
Have a great weekend!