First look at Snake Eyes...
As a kid, I loved the original G.I. Joe cartoon and the toy line associated with it. My favorite character was definitely the ninja/soldier Snake Eyes. For that reason, I'm geeking out a little over the newly released first image of Ray Park in costume for the 2009 G.I. Joe film....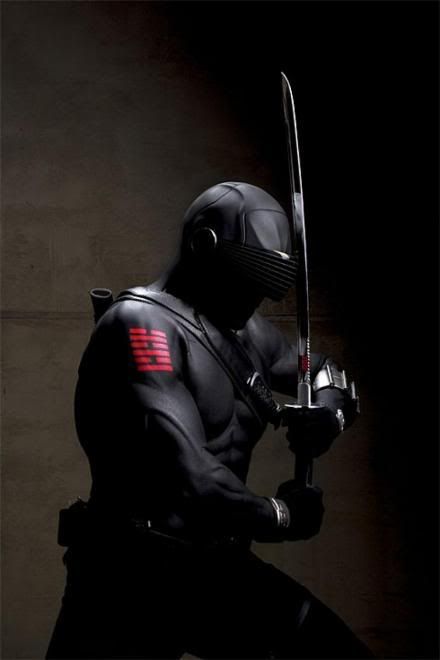 The sculpted chest/abs are a bit odd, but I'll be glad to see it in action.
For comparison, the character and the man inside:
Thanks to
Cinematical
for the tip and top image [via
Newsarama
].