Robin, the Boy Wonder: Sports Enthusiast
Ordinary kids might play baseball in Little League, or have a catch in the backyard. When you're the ward of The Batman, apparently you find new ways to enjoy the National Pastime.

Whether pitching or batting, Robin is a double threat.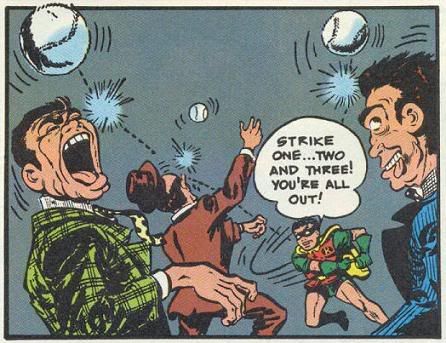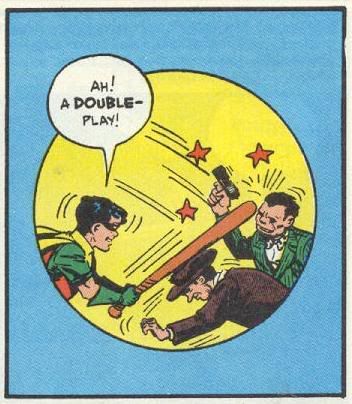 Not sure how you'd score that, but it's clearly unassisted.
Robin redefines the designated hitter rule in

Detective Comics

#68 (October 1942), written by Bill Finger and drawn by Bob Kane, reprinted in Batman Archives Volume 2
.
While I'm at it.. how about them
Cubbies
!?