Cabbage Patch politics and my absolute terror
Over on ebay, one-of-a-kind Cabbage Patch Kids representing Barack Obama, John McCain, Joe Biden, and Sarah Palin are being auctioned to benefit Toys for Tots.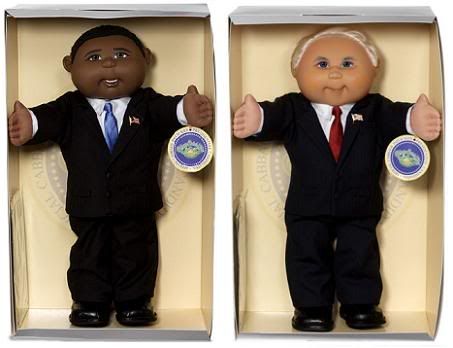 Cabbage Patch Obama and Cabbage Patch McCain
Personally, I fear these creepy dolls will take a hatchet and scalpel to more than just the federal budget. I blame
Chucky
. At least the Sarah Palin one has rockin' cankles.