The Buddy System tease new song/video
The Buddy System are promising a new song/video pairing at their December 4 show in Athens, and as evidence they're offering a couple frames from the animation. One of them features Egyptian pyramids and prairie dogs a little too into their PBR. This is going to be good.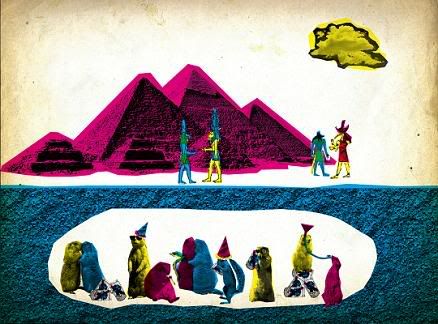 See more (and larger) images at
the Kindercore blog
. The show will be WUOG's Winter Party, held at
Athens Cine
(234 West Hancock, downtown).