"Big Ear Boy with Turntable"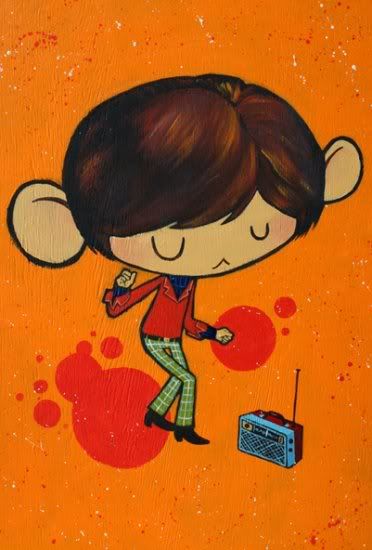 Lauren Gregg is the bassist for
The Buddy System
, and she's also a damn fine artist. Gregg is now selling some pieces from a recent Kindercore art show, and they'd be great gifts for the stylish guy or gal on your holiday list. The original pieces are $200 each
from the Kindercore shop
.