Wil Wheaton as the Blue Beetle on this week's 'Batman: The Brave and the Bold'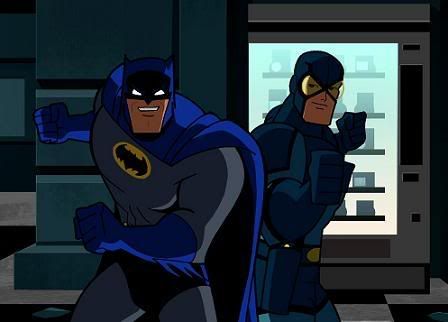 Some fun news for the geek crowd, as various online outlets report that
Wil Wheaton
will provide the voice of the
Blue Beetle
on the next episode of Batman team-up show
Batman: The Brave and Bold
. Wheaton will not portray the current Blue Beetle,
Jaime Reyes
, but his beloved predecessor
Ted Kord
. That's right -- two generations of the Blue Beetle in the same episode. Great to see Ted show up for some adventures.
World's Finest has some
pictures
and
video clips
from the episode, which airs this Friday, January 23.
Batman: The Brave and the Bold
is on Cartoon Network at 8PM EST.
Update: Video!