Joey Weiser reveals FLUKE 2009 poster art
Comics writer/artist Joey Weiser is a shiny new Athens resident, and today he revealed the poster he designed for the FLUKE Mini-Comics Show this April: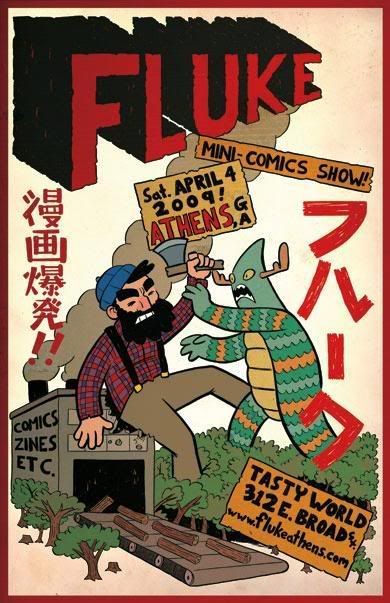 That's just one of three versions, but my favorite of the bunch. FLUKE 2009 takes place April 4 at
Tasty World
(upstairs) in Athens, Georgia. I had a great time last year, and recommend checking it out.