New Venom image from Spidey 3
Superhero Hype! has posted a new image of Venom from Spider-Man 3, snapped from an aisle at Wal-Mart...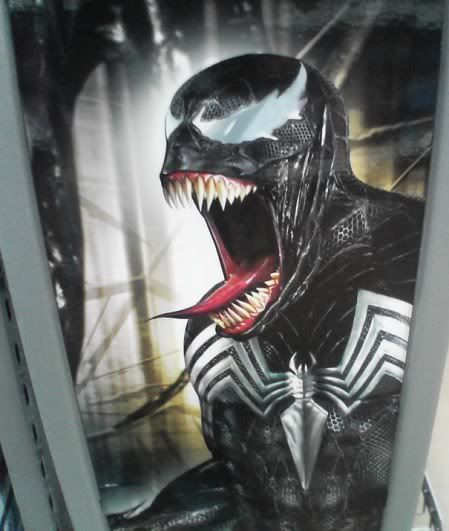 He's not as handsome as Sufjan, but he's quite a looker.
I've seen the final trailer for this flick a few times now, and I can't wait to see it. Spider-Man 3 opens Friday, May 4.
For those who haven't heard, it also appears there
may be a Spidey 4,5, and 6
(or that may be
jumping the gun
). In other Marvel movie news, Edward Norton
will take over the role of The Hulk
from Eric Bana. The big guy may also
be going gray
...