Ozark Cousins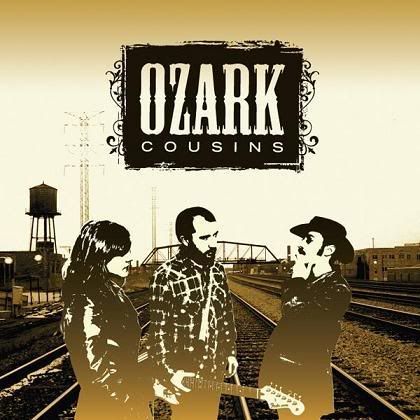 You know, if I keep getting enamored with bands like this I'll have to trade my Cubs hat for a Stetson.
Ozark Cousins
are a Chicago band who've remained surprisingly under the radar given the quality and accessibility of their album -- it's really, really good and available
as a free download
on their website. It's an indie record to be sure, but I'm totally sucked in by the country and western flavor.
Comparisons that came to mind include both Tom Petty and Death Cab for Cutie, but neither is quite right. Instrumental "Crescent Moon" even borders on post-rock or shoegaze territory before segueing into a chorus when pop song "The Bear" kicks in. It's eclectic without being schizophrenic, familiar without being clich
é
. There's room for growth, sure, but this one hell of an initial product. I really suggest getting the whole free album, but if you'd rather have an appetizer before the main course I'm happy to accommodate:
Ozark Cousins - Ozark Cousins
Ozark Cousins - The Bear
Ozark Cousins - Basghetti Western
I feel the need to point out that they have a band, album, and song all called "Ozark Cousins." Haven't seen that trick pulled since
The Pains of Being Pure at Heart
EP this summer.
George Foreman
(and his sons) would be proud.
Ozark Cousins were apparently also the subject/inspiration of a film
that debuted recently
. They make their live debut on December 12 at Schubas in Chicago. They might be alright with my Cubs hat after all. Unless they're Sox fans...