Hugs, not Uggs
Seriously, if I see one more girl in leggings and Ugg boots on campus I may implode. This appears to be a trend, and it needs to stop now.

Rather than merely whining about campus fashions, let's spend a moment reviewing some ladies who do have their acts together:

Jenny Owen Youngs - Voice on Tape
Georgie James - Cake Parade
Simone White - The Beep Beep Song
Eilen Jewell - How Long
Alison Rae - Birds

It's a regular Lilith Fair up in here.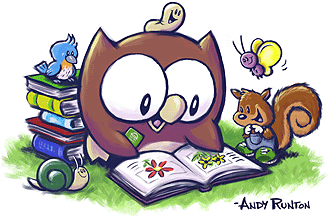 Atlanta locals note that
Andy Runton
of
Owly
fame
will be signing books
at
Criminal Records
tomorrow (2-7pm), and Criminal will also be hosting a comic swap meet. Both events will mark the tenth anniversary of indie comics giant
Top Shelf Productions
.