Mary O. Harrison - "Way of Walking"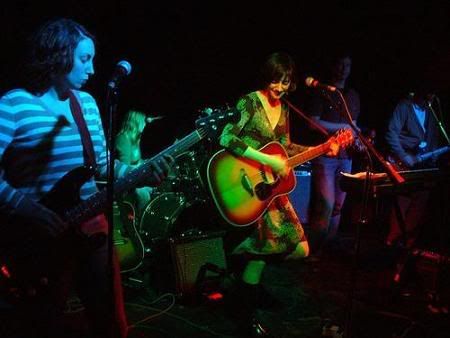 That's Kim from Eskimo Bliss on the drums. Rock!
I don't know how many times I've seen her play out (umpteen-ish?), but lately I've been revisiting the demo from Atlanta songstress
Mary O. Harrison
. She writes engaging melodic pop, and I think my favorite tune on the demo changes every other time I play it. Right now it's "Way of Walking," an upbeat ode to a crush with a smile and gait to die for... and perhaps an unhealthy obsession with Marlan Brando.
Mary O. Harrison - Way of Walking
Mary O. recently recorded a full-length album produced by Jason NeSmith of
Casper & the Cookies
, and (to the best of my knowledge) is shopping around for a label. She plays at Atlanta (Oakhurst) bistro
Kavarna
on December 1.