Yo La Tengo coming to Dixie in January
I'd apologize for the lack of posts lately, but it can't be helped. The tail end of the semester is just busy. Now, on to the good stuff...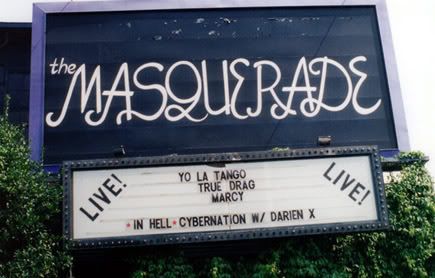 It appears those of us in the South will break in the new year right, with a run of shows from
Yo La Tengo
. They'll be coming to Dixie after their Hanukkah shows in New Jersey, and we'll welcome them with open arms. Many (all?) shows will be acoustic, so this should be a treat.
1/09 Satellite Ballroom, Charlottesville, VA
1/10 Carrboro Arts Center, Carrboro, NC
1/11 Visulite Theatre, Charlotte, NC
1/12 Variety Playhouse, Atlanta, GA
1/14 Melting Point, Athens, GA
1/15 Workplay, Birmingham, AL
1/16 930 Listening Room, Louisville, KY
1/17 Belcourt Theatre, Nashville, TN
1/18 Gibson Lounge, Memphis, TN
1/19 Randy Bacon Gallery, Springfield, MO
Yo La Tengo - Beanbag Chair
Yo La Tengo - Pass the Hatchet, I Think I'm Goodkind
More info and the New Jersey dates are
at Pitchfork
.