Kneel before OWLDOC!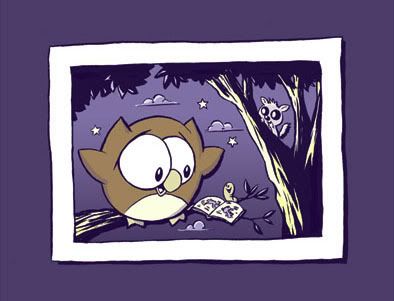 He is sweet, charming, and adorable.

This is
MODOK
, the Mental Organism Designed Only for Killing.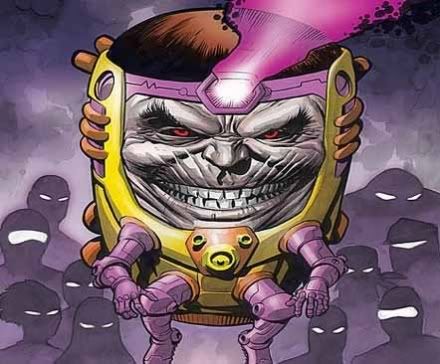 He is crazed, brilliant, and awesome.

Yesterday in the parallel universe that is
Criminal Records
, the pen of
Andy Runton
brought together these two seemingly irreconcilable forces. Now I present to you the result --
OWLDOC, the Overt Worm Lover Designed Only for Cuddling
!
Kneel before OWLDOC!

Just look at Wormy with his little
A.I.M.
henchman outfit. Genius.
Thanks to Criminal, Andy Runton, and Chris Staros from
Top Shelf
for hosting the event!