Friday Night Fights: Bleeding Face Edition
When Bahlactus calls, Boss Tweed answers.

What happens when Manleau, a suave cyborg spy, takes on thugs like the Fighting Cock and the Barnyard Animals? Beautiful things, man.

From "Your Bleeding Face," in Injury #1: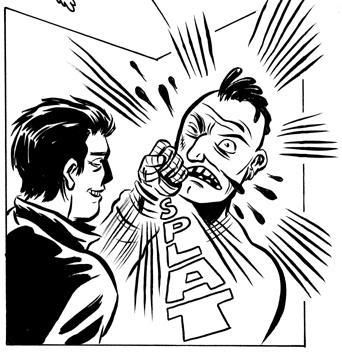 Crackin' your jaw, anyway.
Manleau's exploits are told in
Injury
#1
from Buenaventura Press
, with story and layouts by
Ted May
and art by
Jason Robards
.