What Laura Says - 'Thinks & Feels'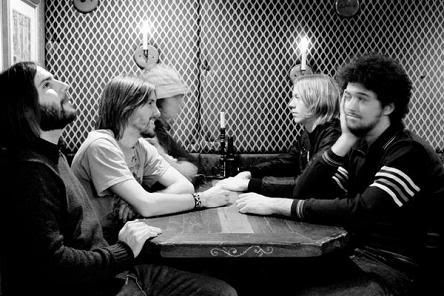 On August 19, Phoenix-based pop/folk outfit
What Laura Says
will issue a remastered version of their debut album
Thinks & Feels
. It seems these gents have a substantial following on their home turf, and may be well on their way to overcoming their regional status.
On
Thinks & Feels
, What Laura Says comes off as in the mold of Ben Folds Five, Over the Rhine, or perhaps The Avett Brothers. The album is a pleasant listen as the band dabbles in pop, folk, and country with strong harmonies and sometimes unexpected turns. There are moments a bit more "precious" than necessary, but nothing that made me run for a Misfits record to cleanse the palate. My personal favorite track is probably the country-tinged "Get Better Soon." It doesn't stray far from the formula, but it has a nice boogie beat and sing-along chorus. I like.
What Laura Says - Get Better Soon
What Laura Says - 1000 Faces
[NSFW]
See
their Myspace
for tour dates (all in the western U.S.) and more info.