Princeton in Athens on Saturday, December 13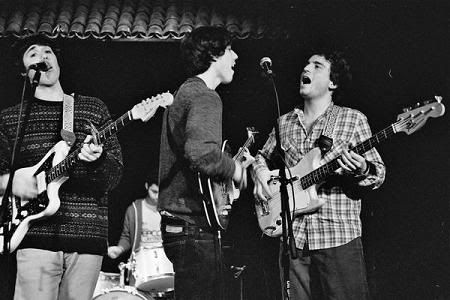 Since appearing on the scene in 2006, California's
Princeton
have been among my favorite indie pop acts. Unfortunately, their far-flung location has prevented me from seeing them in a live setting. This weekend that changes as the band's tour with
Ra Ra Riot
brings them to the
40 Watt
in Athens.
Princeton - The Waves
They're supporting their current
Bloomsbury
EP,
now available
for purchase. Princeton plays first on Saturday, followed by
So Many Dynamos
and Ra Ra Riot.
Remaining Princeton dates:
12/11 9:30 Listening Room, Louisville, KY
12/12 Exit/In, Nashville, TN
12/13 40 Watt Club, Athens, GA
12/14 Grey Eagle, Asheville, NC
12/16 The Otto Bar, Baltimore, MD
12/27 Spaceland (holiday show), Los Angeles, CA
All but 12/27 are with Ra Ra Riot.