Athens Popfest 2009 is canceled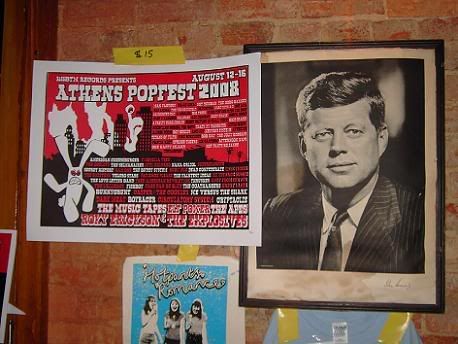 Well, this is unpleasant news. Due to concerns about the economy,
Athens Popfest 2009
is officially canceled.
From the press release:
After five years, thousands of attendees, hundreds of bands and an unimaginable amount of fun the organizers of The Athens PopFest have made the difficult decision to cancel this year's event.

The reason is quite simple. The entire world is suffering right now under the pressure and uncertainty of an increasingly unstable global economy. Owing to the fact that a large portion of the audience for the Athens PopFest, not to mention the bands themselves, thend to travel hundreds of miles to attend and play going forward with this event would mean placing a financial hardship upon many of them. This factor is compounded for those traveling from overseas. Further, the organizers feel it would be uncomfortable at best (crass at worst) to approach our local businesses, past sponsors and corporate entitites for financial support this year. Let's face it: when businesses around the world are laying off employees at record levels it just feels unseemly to ask them to transfer those dollars to us in support of a music festival.
There is more at the link. The organizers still plan to hold Athens Popfest in 2010, so we'll see what happens.
Thanks to
Crib Notes
for the info.