Newsflash: Last-minute Venice is Sinking show Weds. night at Vinyl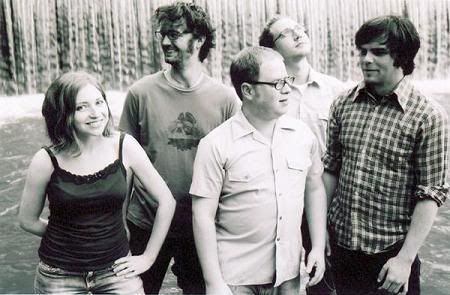 The NYPD taketh, and Athens giveth away. It's, like, synergy or something.
If you're in Atlanta, do note that Athens indie folk/psych/popsters
Venice is Sinking
have booked a last-minute show at
Vinyl
. It will be tomorrow night, May 9, with
Wild Sweet Orange
. Personally, I still haven't caught these guys live and I'm dying to after last year's
Sorry About the Flowers
. I may have to jet down there after the Greg Maddux vs. John Smoltz game at Turner Field. Hmm...
If you haven't checked out Venice is Sinking, go for it:
Venice is Sinking - Undecided
Venice is Sinking - Pulaski Heights
Venice is Sinking - You Got Lucky
[live; Tom Petty]
You can buy
Sorry About the Flowers
from the band
.
Apologies for the quick post. I'm buried in grading at the moment and trying to dig my way out. Argh!