My Brightest Diamond at Wordsmiths Books, Aug. 1
Before My Brightest Diamond plays at Vinyl the evening of August 1, Shara Worden will make an appearance at Wordsmiths Books in Decatur. She'll be playing a free acoustic set at 4pm. Wordsmiths did a nice job with St. Vincent's visit, so I imagine this will be great to check out if you're in the area.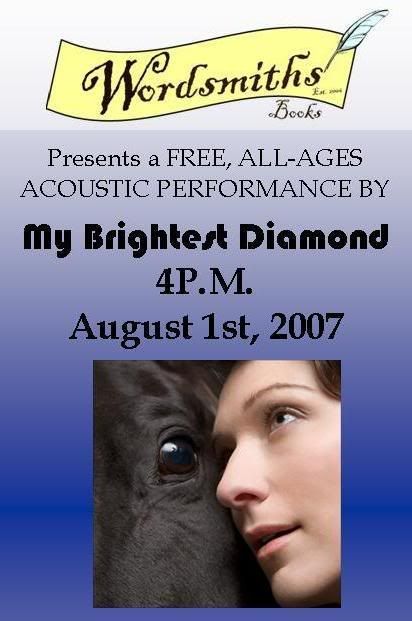 My Brightest Diamond - Something of an End
For something a bit odd/awesome, check out My Brightest Diamond's cover of "Naturally" by Huey Lewis and the News on
the Myspace page
of a forthcoming tribute album. I used to play the crap out of
Sports
and
Fore!
as a kid.