The Spider-Marriage and the AP
Scanning the news today, I see the #2 most e-mailed story on CNN.com is an AP article on the possibility of Spider-Man and Mary Jane having their marriage destroyed. Uh, it already happened in the the much-hated "One More Day" story arc that concluded on December 28. Last year. Three issues ago.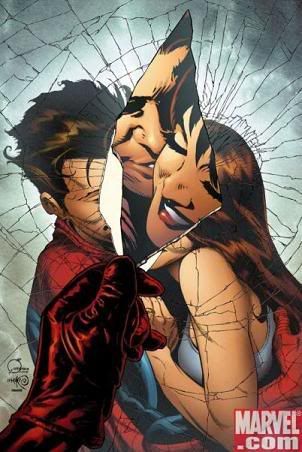 From

Spider-Man

#545
In other news, President Lincoln has been shot.
Bonus mp3:
Luke Tan - Mary Jane