Bucky Barnes and the terrible, horrible, no good, very bad Internets
When the preview pages for Captain America #37 hit a while back, I was particularly impressed with a single page of Steve Epting's art. It was glorious, with Cap and Bucky on the run while bombs dropped on Europe in World War II. It's the sort of page I'd love to buy and hang on my wall to be admired. Check it out.

Today that issue came out. Much to my chagrin, the scene is part of a nightmare and provided a pure "WTF?" moment: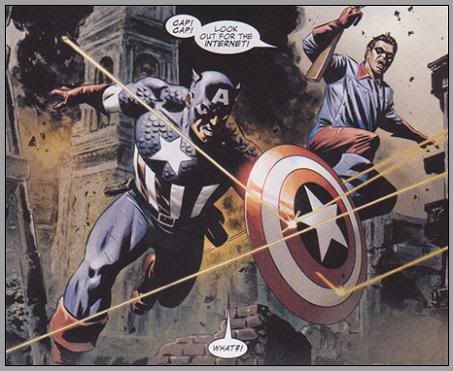 Don't worry, Cap. I felt the same way.