King Khan & The Shrines in Athens, Atlanta on Thurs., Fri.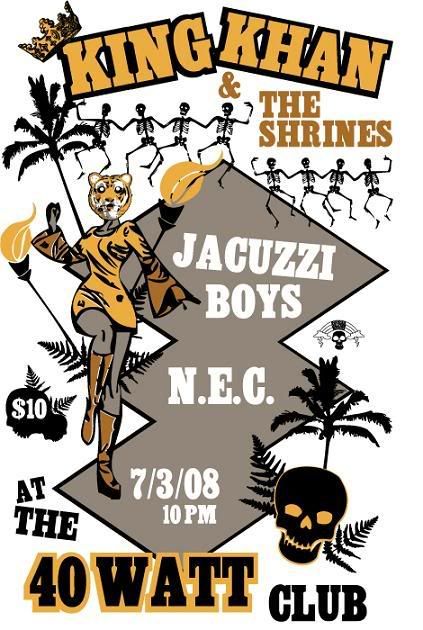 If you're looking for a big night of rockin' fun this Independence Day weekend, I might have just the thing. On Thursday night (7/3)
King Khan & The Shrines
play the
40 Watt
in Athens, and then they repeat the drill on Friday (7/4) at
Lenny's Bar
in Atlanta. Wear a helmet.
King Khan - Torture
Their remaining nationwide tour dates are on
their Myspace
.