Captain Universe: Face of compassion
I recently plucked a copy of Micronauts #8 by Bill Mantlo and Michael Golden (August 1979) from the bargain bin at Classic City Comics. The issue features the first appearance of Captain Universe ("The Hero Who Could Be You!"), an entity about whom I was curious after some recent appearances.

In the book Captain Universe battles Micronauts enemy Baron Karza, a fight that segues into a speech somehow appropriate for either John Lennon or a member of the Manson family: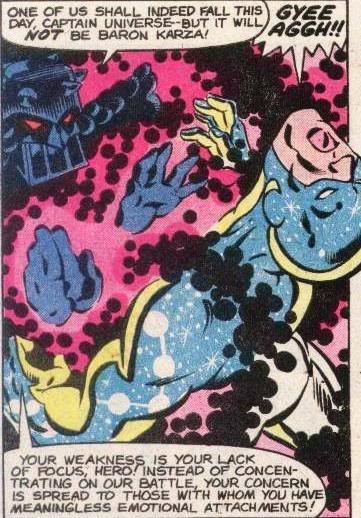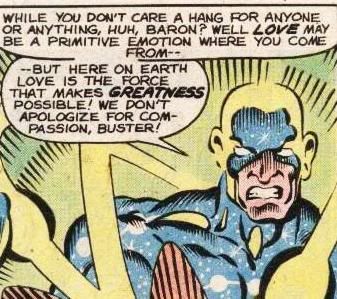 AND NOW I SMASH YOUR FACE!

The further adventures of Captain Universe are chronicled in
Captain Universe: Power Unimaginable
and
Captain Universe: Universal Heroes
from Marvel Comics.