CD giveaway: The Lolligags - 'Out of Perversity Join Hands' EP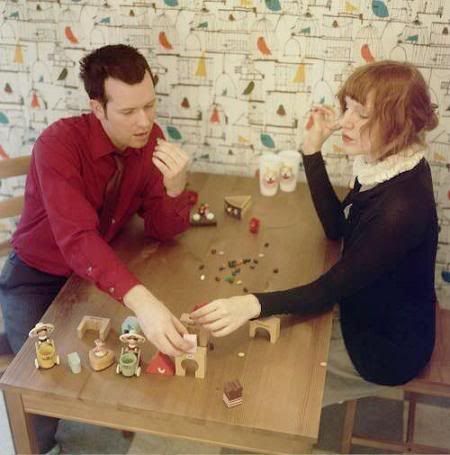 Photo by Shane Byrd
I picked up the second EP from
The Lolligags
,
Out of Perversity Join Hands
, at Athens Popfest back in August. A couple of weeks ago they made it available for sale online and in local stores. You might recall that The Lolligags are the duo of Dallion Lollihag and RG Lollifag (of Athens and Nashville, respectively), and they play a synth-n-Siouxsie brand of pop that pleasantly took me by surprise
last year
. I really enjoyed their
Wired
EP, and
Out of Perversity Join Hands
is similar to its predecessor while also departing from its relentlessly up-tempo vibe.
Out of Perversity Join Hands
also includes a pair of remixes by Athens music stalwarts Andy Gonzalez (Andy from Denver, M Coast, Marshmallow Coast) and Dan Geller (Ruby Isle, I Am The World Trade Center), both of which reimagine a track from
Wired
. A good look at another side of The Lolligags as we anxiously await their first full-length effort.
The Lolligags - Merry Go Round
[from
Out of Perversity...
]
Happy Happy Birthday To Me
has handed off one copy of
Out of Perversity Join Hands
to give away. If you would like to win it, send me an e-mail with "Lolligags CD" in the subject line by noon (Eastern time) on Thursday, October 16. I will pick a random winner that afternoon.
Out of Perversity Join Hands
is also available from
Pancake Meow
for just $5.