Heads up: "The Renegades" at The EARL in Atlanta tomorrow night
A tip for the Atlanta crowd -- a certain popular local flower-punk band is playing a secret show under the name "The Renegades" on Thursday night at The EARL. Don't say nobody told you.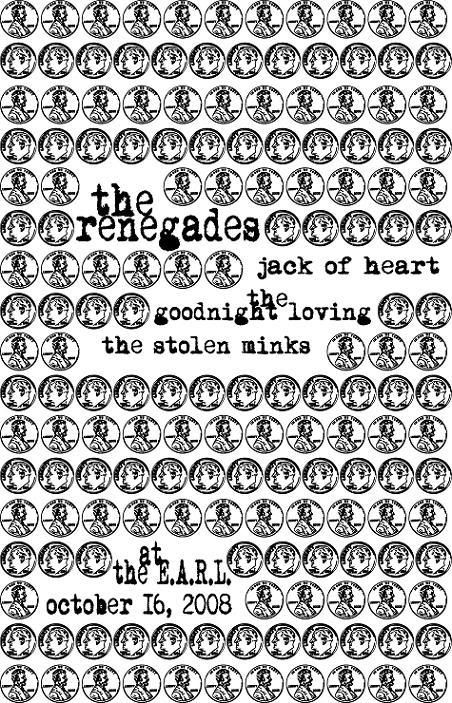 Also on the bill are other bands affiliated with Atlanta's great
Rob's House Records
. Ten bucks gets you inside.