'Paste' subscriptions 2-for-1 deal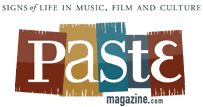 Decatur-based Paste is offering a nice deal for the holiday season, with 2-for-1 subscriptions for a limited time. The discount rate of $19.95 gets you two subscriptions, with each additional one costing another $10.

If you're curious what Paste digs, you can already check out their lists of the best music, top films, and choice television programs of 2008.