RIP David Carradine, 1936-2009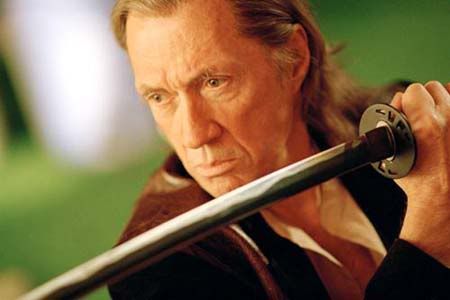 Sad news in this morning, with reports that actor
David Carradine
has died at age 72. Details are still coming, but apparently (
per the Associated Press
) Mr. Carradine died of suicide in a Bangkok hotel room in the past couple days.
I was most familiar with his roles in
Kung Fu
and its spinoffs,
Death Race 2000
, and his turn as the title character in Tarantino's
Kill Bill
saga. His filmography is much more extensive than those productions, however, and his presence will surely be missed by many fans of film and television.
For more on Carradine's passing, see
Google News
.