Cinco de Mayo / Luigi
Hooray! Another ethnic holiday that's an excuse to drink! In celebration of Cinco de Mayo, here's a picture of Fernando Valenzuela eating a traditional Mexican breakfast.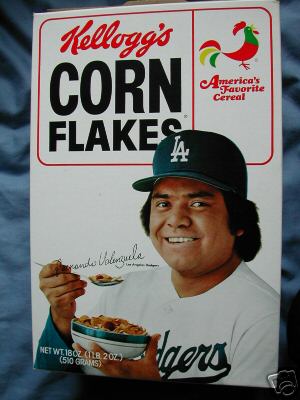 Atlanta folks, note that local power pop outfit Luigi is playing at The EARL tonight. I'll probably try to make it down there after the Gwinnett Gladiators game. Here's a track from their current album:

Luigi - Mariposa

In addition, here's their video for "Single Cell" courtesy of YouTube:



It's sure to spark a whole new round of political debate over the ethics of cloning.

Supporting acts include My Siamese Self (featuring Deb from Hope for Agoldensummer) and The Partisan.

Luigi official site.
Luigi MySpace.