Alela Diane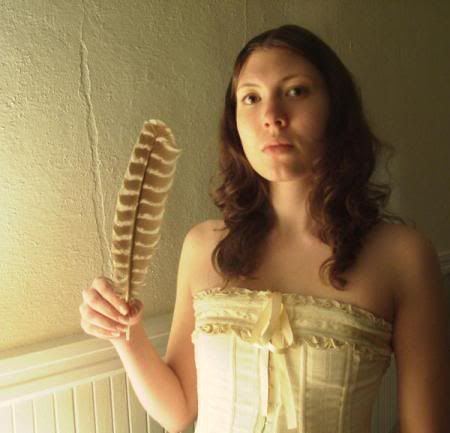 Yet another Portland act I was introduced to by
James
is singer-songwriter
Alela Diane
. Her most recent album,
The Pirate's Gospel
, was re-released last fall and has earned high praise from
both local and national media
(as well as fan
Joanna Newsom
). Her music is generally in the realm of understated indie-folk, with often dark themes and sparse instrumentation. Her lovely voice over acoustic guitar is a treat, encouraging the listener to concentrate on her often-narrative lyrics. An obvious comparison is early Cat Power, but I'm pretty sure there's some equivalent of
Godwin's Law
that prevents me from comparing female singer-songwriters to Chan. So I won't do that. Ahem.
Alela Diane - The Rifle
Alela Diane - Something's Gone Awry
The Pirate's Gospel
is available
from Holocene Music
. She has also since (December 2006) released a limited-edition vinyl EP that can be purchased
from Rough Trade
. For more 411, check her out
on Myspace
.