Van Halen 7-6-1984 @ Market Square Arena, Indianapolis, IN
Really, isn't this just about the most predictable reunion of the year?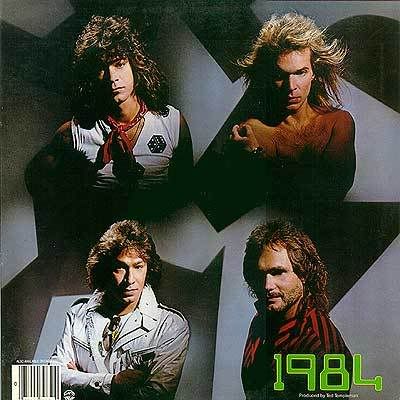 David Lee Roth
, the clown prince of '80s rock,
is reuniting (again) with Van Halen
for a tour this fall. The dates are to be announced next week, but for now here's a live set from the band (arguably) back in their prime. Well, at least at their commercial peak. Good enough.
They're supposedly planning 50 dates. I guess if The Police can tour, they can too. I don't keep up with Van Halen gossip (shock!) but it's hard to believe they can reunite with Diamond Dave but not Michael Anthony. Go figure.
Van Halen
July 6, 1984 - Market Square Arena, Indianapolis, IN
01. Unchained
02. Hot For Teacher
03. On Fire
04. Running With The Devil
05. Little Guitars
06. Cathedral / House Of Pain
07. Jamie's Cryin'
08. I'll Wait
09. Everybody Wants Some
10. Girl Gone Bad
11. 1984
12. Jump
13. Guitar Solo
14. Pretty Woman
[Roy Orbison/Bill Dees]
15. Panama
16. You Really Got Me [The Kinks]
17. Ain't Talkin' 'Bout Love
The full show is available
from Sendspace
[102mb].
If you have 4:33 at your disposal,
YouTube is hosting
VH's video for "Pretty Woman" once banned by Music Television. I understand this was their first video. My guess is that it was forbidden because it features two little people feeling up a drag queen, although it may have been due to its utter stupidity.