Black Olive - "Salty Bite"
Can you guess who was too busy to tinker with his blog this week? Anyway, back to the goodness...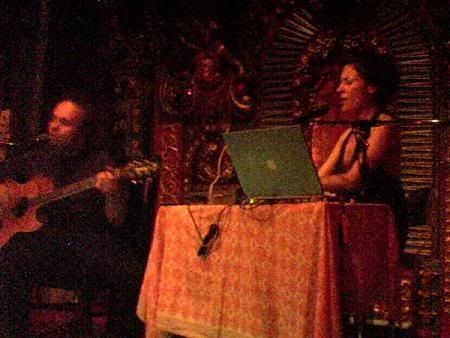 Black Olive
is a Los Angeles act that I stumbled upon via
KRCW's Today's Top Tune
podcast. That the picture above is rather grainy is appropriate, as finding information on Black Olive seems to be about as easy as snapping photos of Bigfoot (the creature, not the truck).
What I
can
tell is that they're an indie folk duo comprised of James Combs and Kelly De Martino, and they have quite a talent for hooks and bittersweet lyrics. Moments of this track remind me of Flaming Lips in their more sedate moments, and that ain't a bad thing.
Black Olive - Salty Bite
Hit up
their Myspace
for more 411.