A-hole Santa hearts Atlanta music
A-hole Santa recently made his annual visit to Atlanta's Criminal Records, and he caught up with some of the leading lights of the local scene (and beyond). Luckily, there's photographic evidence.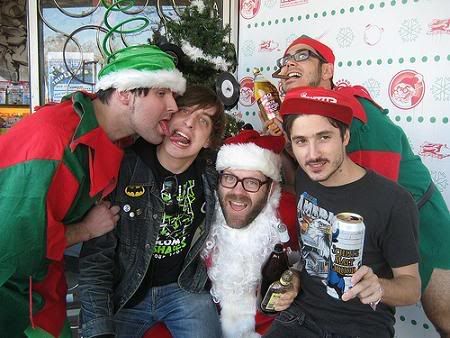 Hat tip to
Pecanne Log
, which Atlanta locals really should be reading.
The full set of photos is
on Flickr
. If you find A-hole Santa in your gutter, give
Chunklet
a call. They're probably looking for him.