Friday Night Fights: Knockout!!!
When you're one of the most formidable strongmen in the Marvel Universe, like Absorbing Man, you'd think you could handle Wasp and Ant-Man (well, Ant-Man II, Scott Lang). Apparently, you'd be wrong. From Avengers #275 by Roger Stern and John Buscema (January 1987):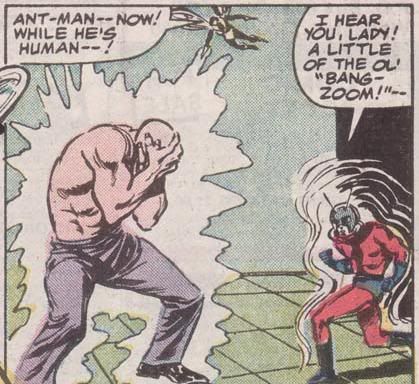 An ass-kicking and a Burt Reynolds reference. Now
that's
embarrassing. The bopping in question:
Bahlactus
is pleased. Sally Field too.