Cap, Cap, Cap
Newsarama has just posted solicits for several July 2008 books, including Captain America #40. Yes, please: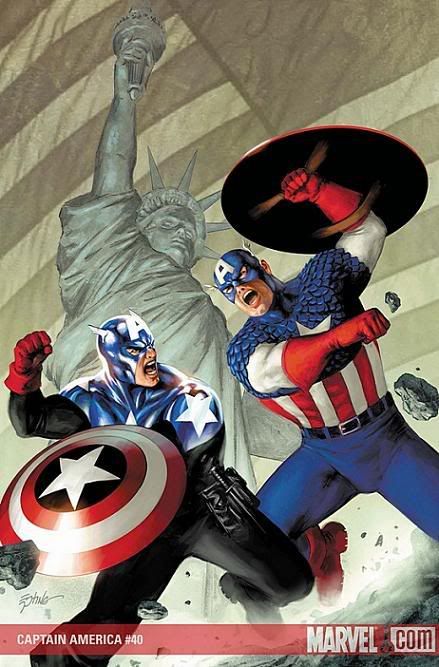 So by this time we'll have the current Cap (
Bucky Barnes
),
Invaders
Cap (WWII-era
Steve Rogers
), and whomever Bucky is fighting above all appearing in Marvel books. I guess I'll get my fill one way or the other.