Tony Stark: Closet Deadhead
I think it's a little bit sad when somebody shrugs off the music of their past because it's not "cool" anymore. Witness the hip Mr. Tony Stark in Iron Man vol. 4 #2 (February 2005)...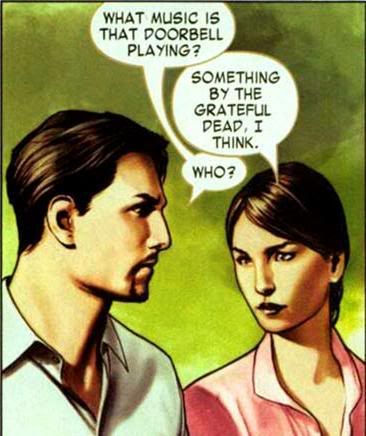 Oh, really, Tony? Apparently he's forgotten that wild night
at Berkeley's Greek Theater
, captured by artist Steve Ditko in
Iron Man
#160 (July 1982). Behold...
NOODLE DANCING

IRON MAN

Oh, yes. We know the truth.
You can stream the Dead's May 21, 1982, show at the Greek
via the Live Music Archive
.