Of Montreal's 'Skeletal Lamping' album art
Stereogum revealed the art from the forthcoming Of Montreal record today along with the tracklist and fall tour dates (including Atlanta on November 8, as mentioned here last week). I'm not sure what I think of the album cover: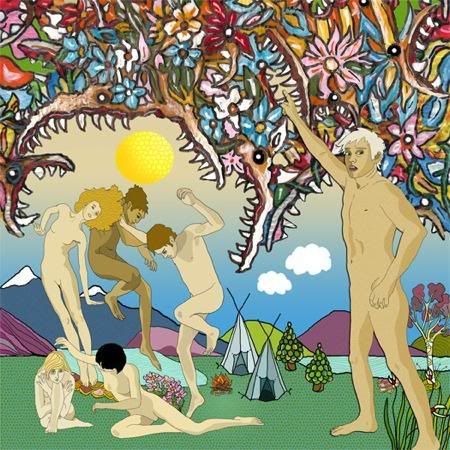 This is by David Barnes, right? The carnivorous flora look like his usual style, but the clip art quality of the humans and background throws me off. Your thoughts?
Skeletal Lamping
is due on October 7.
Update: Apparently the above has been altered for the album art, as seen
at Pitchfork
.