Ruby Isle - 'Night Shot'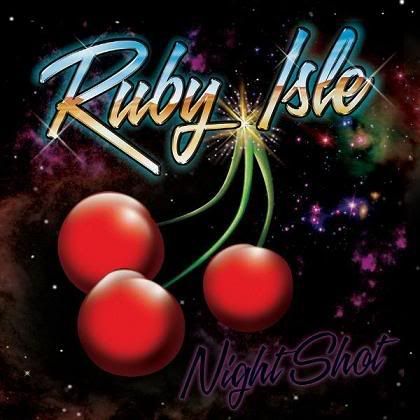 Ruby Isle
's
Night Shot
is due September 18, and after a few listens I can say that it's a very fun and high quality record. The band maintains the electro-pop and dance groove present on their EP to great effect, with plenty of big guitars and fancy production in the mix.
Night Shot
also features guest vocalists Amy Dykes (of I Am the World Trade Center) on Peter Gabriel cover "Solsbury Hill" and Tay Zonday (of "Chocolate Rain" fame) on the title track. Neither come off as gimmicks, thankfully, and both fit snugly within the album as a whole. For me the highlight is probably the anthemic "Hey Hey Hey (That Kid's Okay)," which reminds me more than a little of mid-'90s Weezer or Fountains of Wayne. Unexpected and awesome.
Ruby Isle - Hey Hey Hey (That Kid's Okay)
Ruby Isle - Night Shot
[with Tay Zonday]
Night Shot
also includes the collection of covers that Ruby Isle gradually released in the past year, including songs by The Mountain Goats, Destroyer, Beach House, Stephen Malkmus, and others. While enjoyable, I wouldn't consider them the main selling point here.
Night Shot
will be released by
Kindercore Records
.
As noted previously in this space, Ruby Isle play both Atlanta and Athens (Popfest!) in the near future. Ruby Isle on tour:
8/14 Drunken Unicorn, Atlanta, GA
8/15 40 Watt Club for Popfest, Athens, GA
8/16 Pirate's Cove, Myrtle Beach, SC
8/22 Rehab, NY, NY
8/23 Roof top party, NY, NY
8/24 Union Hall, Brooklyn, NY
8/27 Cactus Club, Milwaukee, WI
8/28 Empty Bottle, Chicago, IL
8/29 Kitty Cat Klub, Minneapolis, MN
At Popfest they share the stage with The Buddy System, The Lolligags, Fishboy, The Apes, and Boyracer. That will be a
fun
night.