Follow C&T on Twitter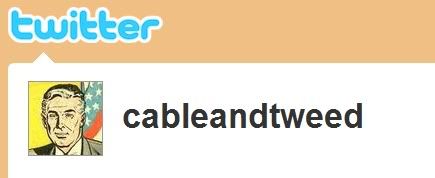 I've had a few inquiries lately about the lack of recent posts on C&T. As happens occasionally, I had to back off the site for a bit due to personal and professional commitments. While those have been the main causes, another culprit is the emergence of Twitter. Even while things slowed here, I have continued to post and converse via
the C&T Twitter
. Check that out if you want to see what doesn't make the main site.
I will be posting more on C&T again moving forward, including updates soon on upcoming events and what I've been doing lately. You've been warned.
Braves and Cubs tonight at The Ted, with Carlos Zambrano starting for my boys. I'll be the dude in Section 406 gnashing his teeth.