You know, The Dears kinda look like...
So, I saw Montreal's The Dears last Friday night. I enjoyed myself, but my mind started to wander late in the set. For whatever reason, I kept thinking that the bass player looked familiar. Then, it hit me. He looked just like the dude from The Puffy Chair. In fact, I noticed the whole band kinda looked like other folks. Here's what I came up with:


Guitarist/vocalist Murray Lightburn and Tricky

Keyboardist/vocalist Natalia Yanchak and Marvel Comics'
Silver Sable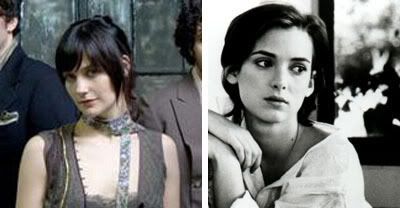 Keyboardist/vocalist Valerie Jodoin-Keaton and Winona Ryder

Guitarist Patrick Krief and Dan Bejar of
Destroyer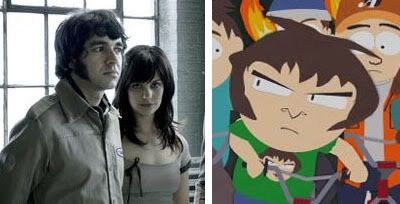 I could probably use better ones for Murray and Valerie. More suggestions?
The Dears - Who Are You, Defenders of the Universe
The Dears - Bandwagoneers