The Coathangers 7" pre-order
Atlanta's very own brat-punk Ladies of Leisure, The Coathangers, are about to release their first 7" on Die Slaughterhaus Records. They've been nice enough to reveal the cover art: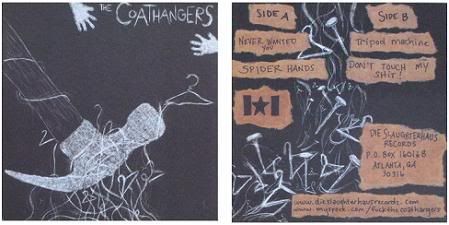 It includes four songs, and you can
pre-order it
now for $4.
These gals have been causing a bit of a stir locally with their fun, if sometimes unpolished, live shows. This summer they'll be heading up to New York and back, so watch out.
The Coathangers - Don't Touch My Shit
[demo]
The Coathangers are currently preparing a full-length 12" for release on
Rob's House Records
.