Meat Puppets coming to The EARL, Sept. 12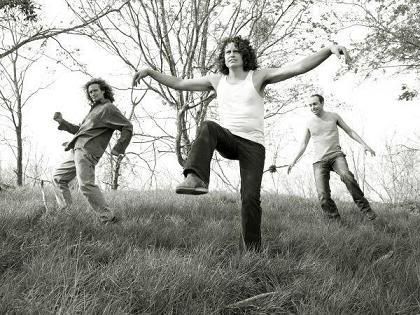 Well, this is cool news.
The Meat Puppets
are coming to
The EARL
in Atlanta on September 12, with both Kirkwood brothers on board. They're touring to support the band's first new record since 2000, and the first since 1995 to feature both Curt and Cris Kirkwood. I hadn't heard that yet, and it's great news. They don't make 'em like these guys anymore.
The Meat Puppets - Lake of Fire
The Meat Puppets - Backwater
[live acoustic 4/94; WBAI]
The Meat Puppets - I Wanna Be Your Dog [Stooges] > Gut Feeling [Devo]
[live acoustic 4/94, WBAI]
No idea on further tour dates, as they don't seem to be online yet. Pre-orders for their forthcoming record,
Rise to Your Knees
,
began a couple days ago
and it hits shelves on July 17.
Many vintage live shows from The Meat Puppets are available
from wohlers.org
.
Is it just me, or does the pic above look oddly like C&T's current banner?