Meat Loaf: Marvel superhero
Who knew Meat Loaf was allied with the Marvel superheroes?

From the back cover of Uncanny X-Men Giant-Sized Annual #11...


It seems his
superpower
is extreme constipation.
Regardless, his fellow heroes are, like, totally on board:
Helping Special Olympians does not make
Hulk
angry.
Billionaire industrialist
Tony Stark
, however, doesn't seem too stoked.
They would appreciate your help by September 30, 1987, so get on that.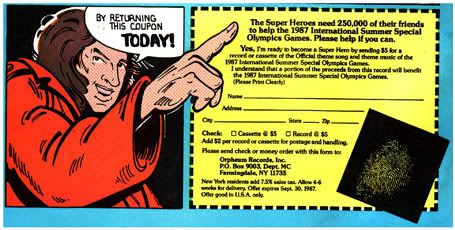 If you want to bask in the awesome, you can grab
a hi-res scan
.