Bon Iver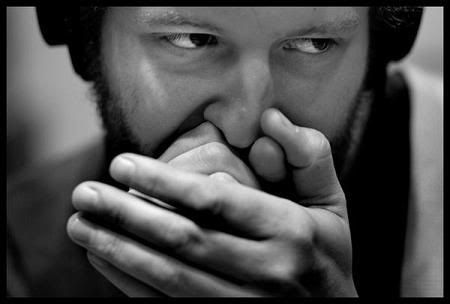 When I've been asked about new artists lately, one of the first names to escape my lips has been that of
Bon Iver
. Fronted by Justin Vernon, Wisconsin-based Bon Iver's emotive and lush indie folk is reminiscent of artists like M. Ward, Horse Feathers, or a sedate Devendra Banhart. Their
For Emma, Forever Ago
is often lush and atmospheric, but avoids the trap of monotony that often taints the singer-songwriter genre. It's certainly one hell of a debut.
"Skinny Love" is a wonderful slow jam for the segue into autumn, with an irresistible sing-along chorus. I posted it on C&T without much comment
a month ago
, so if you missed it then it may be time to hop on the bandwagon.
Bon Iver - Skinny Love
Bon Iver - For Emma
For more on the band or to buy their wares, hit
their Myspace
.